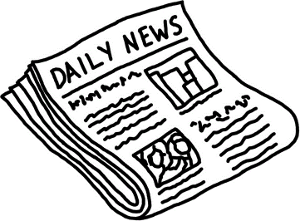 Now that it's been established that the new Google Panda is unsympathetic to article farms and content factories, what do you do if you have relied heavily on article marketing? While it appears a lot of the directories are pretty much worthless now, there are a few things you can do.
According to Google's Help Desk Agent Wysz, in an article posted in the Google webmaster Help page, "If you believe you've been impacted by this change you should evaluate all the content on your site and do your best to improve the overall quality of the pages on your domain. Removing low quality pages or moving them to a different domain could help your rankings for the higher quality content."
Google's Help Desk Agent JohnMu gave very similar Google Panda advice, stating, "If you do have such high-quality, unique and compelling content, I'd recommend separating it from the auto-generated rest of the site, and making sure that the auto-generated part is blocked from crawling and indexing, so that search engines can focus on what makes your site unique and valuable to users world-wide."
The days of creating cheap content for a link and some traffic are over. Auto-blogs, $3 articles and non-informative basic overviews of a broad topic are not going to help you anymore. To get links you will need to create high quality content with images, video, and niche websites that will display the content after serious editorial review.
Article marketing is not dead; quality articles on quality sites will still be beneficial. What is dead are articles that have no value to readers and sites that accept such articles. Consequently, links from these places are also useless.
Find out if the new Google Panda has hurt your website.
How to check if you were affected by Google Panda:
With the latest Google algorithm update sweeping through the Internet, websites are scrambling to re-optimize their content to ensure appropriate search rankings. To see if you were affected, Wordtracker suggests you follow these steps, which we've summarized from their Google Panda survival guide:
Go to your Google analytics dashboard.
Check the graph, but even if all looks well, go to the next steps to make sure.
Go to the Search Engines report in the Traffic Sources menu, and there you choose "non-paid"
Now click on "Google"
Click the "Keyword" column heading above the list of keywords
On the large sub menu, click "Country/Territory"
Now enter "United States", or alternately, if the algo has been rolled out in the UK by the time you see this, "United Kingdom" into the filter
Find the 24th of February on the resulting graph.
Do you see a dip? Ouch! Wordtracker also has a series of suggested steps to help you get out from under that Panda. These are some of the ones most likely to help:
Find and isolate the pages and page types hit worst on your site as compared to the pages that fared better.
Make a list of your different page types (for instance, if you have forums, quality articles versus lower quality articles, light category versus quality category content, product information, blog posts, etc).
Put the list in a column in a spreadsheet and start building a content tracking table. It will be helpful to add columns for relevant factors like how many ads are present, how much content is available, any "dupe" (duplication) factor, etc. You will also find it useful to note the number of pages and % drop in Google US organic visits. The next step in your table construction, of course, is to fill in the values for each type of page.
Now take a look at your risk assessment. Says Wordtracker: "Look at how much of your site (% of pages) is taken up by your lowest quality pages and improve that."
If you find that you have a lot of duplicate copy, which happens with some content management systems and on several ecommerce websites that include URL's for "faceted pages", make sure to add rel=canonical tags to the duplicated pages. This stops Google seeing those pages as duplicate content.
Of course, you'll need to edit any "over-optimized" pages and improve anything that might make the user's experience better.
An important note: Make sure to offer users more information when they first land on one of your pages (for example, provide images, videos, attractive text and pages linking to your best content).
Be nimble and quick. Making as many improvements as fast as you can may help shake off any Google penalty. Once your content improves, you can slowly add back any missing ads, marketing, etc to ensure you are making the most of your website with getting slapped by Google.
This, of course, only helps if some of your pages are affected, and others are fine. If you whole site tanked, you'll just have to figure out what all the offensive parts are and replace them with quality content.
So which of the biggest websites was was most adversely affected by this? Read our next post: "Google Panda: The Biggest Losers".