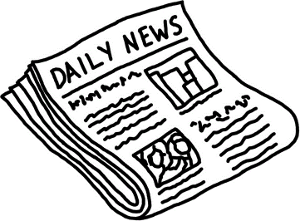 The buzz is on about the new Google algorithm update named Panda by Google, nicknamed Farmer by webmasters. It was first implemented in the US, and, by the time you read this, it will also likely be live in the UK.
It all started with an announcement by Amit Singhal, Google Fellow, and Matt Cutts, Principal Engineer in the Google Blog:
"…in the last day or so we launched a pretty big algorithmic improvement to our ranking—a change that noticeably impacts 11.8% of our queries—and we wanted to let people know what's going on. This update is designed to reduce rankings for low-quality sites—sites which are low-value add for users, copy content from other websites or sites that are just not very useful. At the same time, it will provide better rankings for high-quality sites—sites with original content and information such as research, in-depth reports, thoughtful analysis and so on."
As the repercussions of this change were felt around the Internet, we discovered a Wired.com interview with Google engineers, Matt Cutts and Amit Singhal. Here we find these comments:
Singhal: "So we did Caffeine [a major update that improved Google's indexing process] in late 2009. Our index grew so quickly, and we were just crawling at a much faster speed. When that happened, we basically got a lot of good fresh content, and some not so good. The problem had shifted from random gibberish, which the spam team had nicely taken care of, into somewhat more like written prose. But the content was shallow."
Matt Cutts: "It was like, 'What's the bare minimum that I can do that's not spam?' It sort of fell between our respective groups. And then we decided, okay, we've got to come together and figure out how to address this."
What you didn't hear a lot about from Google is that this update also goes after copied content. In January, prior to the update release, Matt Cutts made the comment that Google was "evaluating multiple changes that should help drive spam levels even lower, including one change that primarily affects sites that copy others' content and sites with low levels of original content."
A few weeks later Panda/Farmer made it's debut. So we can assume that it also targets duplicate content and copied content. This, of course, is something most webmasters welcome with open arms. Content thieves are a never-ending nuisance. We can only hope this new algo puts them out of business.
See our next post: "Google Panda: What To Do If You've Been Affected"