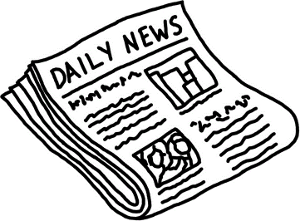 Google Panda is all about making content farms and duplicate content sites an endangered species. Even sites with modest amounts of generated content were affected, and some more than others.
Barry Schwartz from Search Engine RoundTable ran a poll after Google Panda/Farmer was implemented asking how its users were impacted. "We had 313 responses to date, which isn't a bad sampling size," he noted at the time, adding, of course, that the owners of the websites most impacted were most likely to respond. Here are his initial results, as noted in his blog post:
40% said Less Google Traffic (Negative Impact)
25% said Same Google Traffic (No Impact)
18% said More Google Traffic (Positive Impact)
14% said Don't Know Yet
1.6% said an Other answer
Mr. Schwartz goes on to tell you his advice on getting off the Google Panda "naughty list" in a subsequent article, "Google: Remove Low Quality Content if you were impacted by Panda/Farmer."
Sixtrix published figures of the hardest hit sites, and SearchEngineLand published an easy to understand version. These are the ten hardest hit sites:
WiseGeek.com: With a 77% drop and a 93.3622 index loss, WiseGeek.com, which offers "clear answers for common questions" was hit the hardest with the Google Panda/Farm transition.
ezinearticles.com: Not surprisingly, this content mega-farm was also seeing sharp declines with an index loss of 58.4273 and a 90% drop in views.
suite101.com: Another large content farm, Suite101 noted an index loss of 50.755, which is a whopping -94%.
hubpages.com: In an effort to alleviate it's initial dip of a 47.7632 index loss (a -87%), HubPages is amassing a huge anti-farm ad campaign geared toward improving its image. A positive sign: it has promised to pay its writers more for good content.
yourdictionary.com: Duplicate content was likely the culprit for YourDictionary's index loss of 39.5044, -74% drop.
brothersoft.com: A surprising lack of content greets users to BrotherSoft.com, a website that allows free downloads of software. Perhaps this is a factor in its index loss of 66% (37.6418 points).
buzzle.com: You'll find hundreds of articles about pandas at Buzzle.com, but nothing regarding their recent index loss of 36.7005 (that's -85%) from Google's algorithm.
associatedcontent.com: While some bloggers saw this as a target to a Google competitor (Associated Content is owned by Yahoo), nevertheless, this huge content warehouse lost a chunk of its index, a 35.7198 point loss at -93%
freedownloadscenter.com: Much like BrotherSoft.com, FreeDownloadsCenter also lost a chunk of the action (27.2522 points, or -90%).
essortment.com: Owned by Demand Media, Essortment.com claims to be "your source for knowledge". It saw a index loss of 91% (23.4146 points).
As sites on and off this list negotiate the new Google algorithm, one thing is for sure: it may not be the quality of the content that is the issue, but rather how that content is used.
Personally, I am happy to see this update. Content thieves – who needs them? Good riddance I say! As far as the article marketing goes – I don't see why thoughtless gibberish should rank as well as quality, researched, unique articles anyway. Why should some of us work hard while the rest coasts on what is mostly BS?
If people would put the time they spend coming up with ways to game Google towards creating quality – I think they would do a lot better anyway. (Ok, SEO guys, you can beat me up now
)