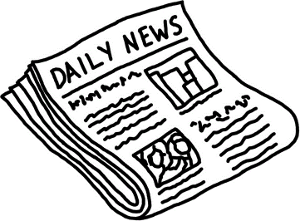 If you haven't experienced it in person when you logged into your Full Tilt, PokerStars, or AbsolutePoker account, you've most certainly heard the news: The FBI has seized these three online poker powerhouses along with 8 more offshore online poker rooms on charges of money laundering, bank fraud, and wire fraud. Here's the indictment that started the online poker scandal.
In an article posted by CourierMail, which sites Daniel Tzvetkoff, a 28-year-old Australian "boy wonder", as the first domino to start the cascade. Tzvetkoff allegedly shared his knowledge of how the casinos circumvent American banking to transfer and launder money back to offshore accounts. This information proved to be quite handy, as he was arrested and, until recently, held without bail, for the same charges (money laundering, bank fraud, wire fraud) last April.
The CourierMail article goes on to suss out why federal prosecutors choose to follow the money rather than the actual access:
"The federal prosecutors believe that online gambling companies act illegally by offering US citizens seats at virtual gambling tables, but they have not taken the companies on in court. The companies, and powerful lobby groups, argue that online poker, roulette or blackjack are games of skill, not chance, so are not technically "gambling". Rather than risk losing such a case, the prosecutors instead chase the proceeds of gambling, and prosecute related cases of bank fraud, illegal money transmission and money laundering."
Business Insider also posted articles regarding the online poker scandal and the "Boy Wonder" and his table-turning backlash.
Online player forums blew up with the news. Casino Affiliate Programs started posting the news as more and more players lost access to their accounts (and their available balances). The Games and Casino Poker Forum has line after line of online poker players expressing concern, both for their active accounts and the industry as a whole.
For the rest of us, it's a matter of seeing the big picture. Most affiliates see this recent waive of seizures as a sign of things to come. On one hand, if the US Federal Government takes down the big dogs who are funneling illegal money, they can bombard the current system with a new one, using US companies, US regulation, and generate US taxes and income. On the other hand, if the intention was to remove online poker from the US completely, we're in for more and more drama.
In the meantime, however, the estimated 30,000,000 US players who like to gamble online will likely find other ways and vices to use their extra cash–and you can bet it won't be to help fund education, healthcare, highways, and sanitation salaries.