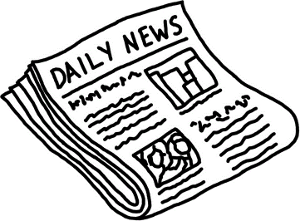 Bottomless profits – isn't that what you'd love most? Our freshly brewed campaigns and latest games will definitely attract plenty of players to your site. Please help us ensure prompt payment of your monthly affiliate earnings by keeping your banking/payment details up-to-date and informing us of any changes.
Fortune Affiliates Highlights:

Casino Highlights:

Bottomless Bonus Reminder
New Game Preview – Bars & Stripes
Retention's August Promotions – Sail the 777 Seas
Poker Highlights:

PokerBet
Lou Krieger's Corner
General Highlights:

Search Engine Optimization Part 3 – Meta Titles and Descriptions
New Format for Stats
We are currently in the process of restructuring the reports system and, as a result, regular reports have been temporarily removed.
We are currently testing a new format which is designed to ensure that both the data and reports are precise.
Bottomless Bonus Reminder
We would like to remind you that the new Bottomless Bonus has gone live. This delicious offer is the ideal brew for unlimited profits.
Take advantage of this exciting, industry-first promotion that is set to quench your players' thirst for winning, and top up your bank account at the same time. Here's the bonus breakdown:
Players make a deposit of $35 – $100 and get:
A Bottomless Bonus for the same amount.
FREE top-ups for 5 days.
Winnings up to $200.
Satisfy your thirst for fresh profits while this offer is still steaming hot!
We now have a new banner suite available under Media Management.
CONTINUED – CLICK READ MORE
New Game Preview
Bars & Stripes
Players can look forward to super-sized wins with BARS & STRIPES, a proudly All American 5-reel video slot. As they spin the vibrant icons of Bald eagles, the statue of Liberty, fast food favorites and Uncle Sam's signature top hat – one can almost hear the brass band playing in the background.
The On-screen Bonus feature is a great way for players to make more dollars, with a maximum of 3 out of 5 picks. Wild and Scatter symbols could put players ahead of the game for the top jackpot of $50,000.00 – the smell of victory is as sweet as American pie.
Banners will be available at the end of July.
Retention's August Promotions
Sail the 777 Seas
Fortune Lounge continues to award its players with prestigious promotions. Driving off in a new Lexus RX 350 in the Vegas Loves Ya Baby promotion and sailing home with $250,000 in the world-first International Casino Games, are just are some of the recent promotions.
Having launched the first International Casino Games in July 2005, Fortune Lounge is proud to bring players the glamor and excitement of the Caribbean for the second time in 2006/07. This year, poker players are also welcome aboard.
Players are encouraged to enter as many weekly online tournaments as possible. In each tournament, players will not only win free credits but they will also be awarded double tickets to the grand finale. This exciting event will be held aboard a luxury cruise for seven glorious days.
During their stay players will be lavished with gifts, cocktail dinners and an abundance of sun-drenched fun, including daytrips to surrounding exotic islands.
PokerBet
PokerBet is an innovative adaptation of the world's most popular poker game – Texas Holdem. The aim is to predict the winning seat at each stage of a poker hand. This game is ideal for players who are both fans of sports betting and poker.
PokerBet includes over four betting rounds with each seat displaying decimal payout odds, dependent on the chance it has of winning the hand after the final card is dealt. These odds change at the start of each round to reflect the impact of new cards that have been dealt or revealed since the last round.
PokerBet allows players to bump up their bankroll in a game of odds and prediction. This gripping game is available on PokerTime, Royal Vegas Poker and 7Sultans Poker.
Lou Krieger's Corner
What's Important In Winning Poker – Part 2
It's also apparent that some overall structure seems to be missing from many players' games. After all, some elements are much more important than others, and strategic, mathematical, and theoretical knowledge are just pieces of a larger pie. Usable knowledge has to be organized so that it's accessible — and readily available when needed. Just imagine a dictionary with all the definitions arranged randomly. While it would contain all the definitions it's useless without structure. There's no scheme of things. The only way to look things up would involve scanning each page until you eventually found what you needed.
Everything requires a foundation. Only with a foundation firmly in place can you proceed to build on it, and that's the purpose of this series of articles: to put first things first.
To play winning poker, you need a plan to learn the game. Call it a game plan or a study plan. While the school of hard knocks might have sufficed as the educational institution of choice twenty or thirty years ago, most of today's good poker players have added a solid grounding in poker theory to their over-the-table experiences. "What's the best way to learn poker theory?" you might logically ask. "It's not like there's a college around the corner offering a major in poker." Until the late 1970s there wasn't much reliable information available to those aspiring to poker expertise. Most early poker literature was fundamentally incorrect. But things are different now, and there's no shortage of learning materials from which to choose. Today's problem is selecting the right materials, and this requires sifting through stacks of books, computerized poker software, and videos that have been produced over the past fifteen years — each new product, of course, claiming primacy.
Please contact your Relationship Manager or support@fortuneaffiliates.com if you think your site warrants
Lou Krieger articles.
Search Engine Optimization Series
Part 3: Meta Titles and Descriptions
Meta titles are considered to be the most important page factor in Google's algorithm. Therefore, it is vital that you add keywords that you are trying to rank for your title. Meta descriptions should be written for the user, and this is what the Search Engines see in the results page. Use keywords that are used in your title and create an advert-like description that sells.
——————————————————————————–
Kind Regards,
The Fortune Affiliates Team
If you have any queries don't hesitate to contact us: Support@FortuneAffiliates.com
——————————————————————————–
To ensure the prompt payment of your monthly affiliate earnings, please keep your banking/payment details up to date and inform us of any changes.