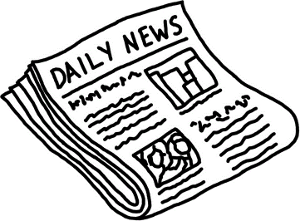 CryptoLogic is award winning downloadable casino software to be offered in new market.
Here is the Press Release:
October 2, 2008 (Dublin, IRELAND) – CryptoLogic Limited, a leading software developer to the global Internet gaming market, has signed an exclusive licensing agreement with Kurastica, a spin off of a major international operating company with extensive experience in the gaming marketplace that does business in the Commonwealth of Independent States (CIS). Under the multi-year multi-million dollar deal, the company will begin offering CryptoLogic's award-winning Internet casino software, through a number of channels, to players beginning in the first quarter of 2009.
"One of CryptoLogic's goals is to expand into new markets, where we can bring players the best global gaming software — tailored to specific needs," said Brian Hadfield , CryptoLogic's President and CEO. "With a deep-rooted gaming culture, vast population and fast-growing Internet economy, the CIS is a very promising market. And with a seasoned local partner, CryptoLogic will bring players a truly exceptional entertainment experience."
Kurastica's parent company had established successful gaming businesses in Russia , the Ukraine , Kazakhstan , Armenia , Georgia , Belorussia and other countries. Their management and staff include experienced professionals from gaming clubs and casinos, as well as creative experts in the Internet casino space.
With more than 200 games, CryptoLogic has one of the most comprehensive casino suites on the Internet today, earning rave reviews from industry peers and players alike. In February 2008, CryptoLogic earned Gambling Online Magazine's Top Casino Software award for the third consecutive year. Based on the votes of players around the world, it is widely considered the industry's top honour.
"This breakthrough into the CIS is another clear demonstration of our success in adapting CryptoLogic's software for different customers, different players and different markets," added Justin Thouin , CryptoLogic's Vice President of Product Management and Business Development.
About CryptoLogic (www.cryptologic.com)
Focused on integrity and innovation, CryptoLogic Limited is a world-leading, blue-chip public developer and supplier of Internet gaming software. Its leadership in regulatory compliance makes it one of the very few companies with gaming software that is certified to strict standards similar to land-based gaming. WagerLogic Limited, a wholly-owned subsidiary of CryptoLogic, is responsible for the licensing of its gaming software and services to blue-chip customers who offer their games around the world to non-U.S. based players. For information on WagerLogic, visit www.wagerlogic.com.