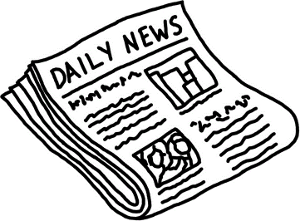 A Casino Affiliate Programs (CAP) article "Is Facebook Extorting Gambling Companies?" hit the internet waves a few days ago, and we're still feeling the repercussions. In the article, Mike Litson tells the story of an iGaming affiliate who goes through the ringer with Facebook as he tries to figure out why his fanpage is no longer available on the Facebook site. Several emails later, this affiliate learns that not only has his fan page been removed, but he will need to shell out 10,000 British Pounds a month to bring it back and keep it up. The same thing goes with the ads he was creating, only those bring a price tag of 30,000 British Pounds. A month.
What may feel like extortion on one side may also be Facebook's attempt to squeeze out online gambling affiliates all together. A year ago Facebook took a slightly different approach to gambling and lotteries and their respective pages and ads on its social media platform; at that time they were allowed under strict guidelines. Now it appears the only way you can get your ads and pages back is with prior approval from Facebook. And that prior approval is going to cost you.
Facebook's policy on Gambling and Lotteries states that "Ads, Pages, and Sponsored Stories may not promote online gambling, games of skill or lotteries without prior authorization from Facebook." It does not state what "prior authorization" entails or how to get go about gaining it.
According to InsideFacebook.com, Facebook more specifically detailed its gambling ad policy when it changed its ad guidelines in August 2011. At that time it had announced a change in its policy regarding gambling ads, and stated so on directly on its policy page:
"Ads that promote or facilitate online gambling, games of skill or lotteries, including online casino, sports books, bingo, or poker, are only allowed in specific countries with prior authorization from Facebook.
Lottery commissions licensed or sponsored by government entities may advertise on Facebook; provided that ads must be targeted in accordance with applicable law in the jurisdiction in which the ads will be served and may only target users in the jurisdiction in which the lottery is available.
Ads that promote offline gambling establishments, such as offline casinos, in accordance with applicable laws and regulations, are generally permitted, provided that ads must be appropriately targeted."
According to the same InsideFacebook.com article (written a year ago), as long as online gambling sites complied with local laws and Facebook's targeting requirements (age gated, appropriately worded, targeted outside the US), they could advertise without explicit consent from Facebook. It's worth mentioning that the meat of the ad guidelines is mostly same (promoting responsible targeting, promoting responsible gambling, target legal jurisdictions, etc); according to the article even the $30,000 monthly price tag for Facebook gambling ads isn't something new. What seems to be new is how Facebook is defining the online gambling sites, affiliates and companies that must now be pre-approved. And must now pay to be visible.
Judging from the CAP article's reaction, the author isn't the first to be handed a hefty bill and brief explanation, and he won't be the last. The question then becomes whether or not Facebook is the best medium to reach potential clients. And if not Facebook, then what? Any external site with a social reach is still an external site, separate from your business and independently able to push its own agenda. And will it all be worth it?