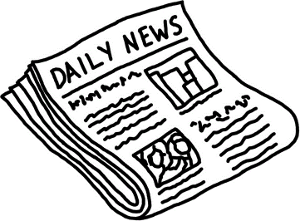 This is something new they are coming up with to mess things up again. I wish they could get someone that knows what they are doing with this kind of stuff.
Earlier this year, Patricia wrote about an EU plan to require that internet users consent to cookies before they're placed on their computers. At the time, I called the plan "absurd".
Which must be precisely why the Council of the EU has approved a directive amending legislation to do just that. The announcement of this potentially horrendous action? Well-hidden in an 18 page Council press release.
The press release states:
The Council adopted a directive amending legislation in force on universal service ePrivacy and consumer protection.
The directive adapts the regulatory framework by strengthening and improving consumer protection and user rights in the electronic communications sector, facilitating access to and use of ecommunications for disabled users and enhancing the protection of individuals' privacy and personal data (3674/09).
Seems innocuous, but if you read the final text of the legislation, the implications become quite clear:
Third parties may wish to store information on the equipment of a user, or gain access to information already stored, for a number of purposes, ranging from the legitimate (such as certain types of cookies) to those involving unwarranted intrusion into the private sphere (such as spyware or viruses). It is therefore of paramount importance that users be provided with clear and comprehensive information when engaging in any activity which could result in such storage or gaining of access. The methods of providing information and offering the right to refuse should be as user-friendly as possible. Exceptions to the obligation to provide information and offer the right to refuse should be limited to those situations where the technical storage or access is strictly necessary for the legitimate purpose of enabling the use of a specific service explicitly requested by the subscriber or user. Where it is technically possible and effective, in accordance with the relevant provisions of Directive 95/46/EC, the user's consent to processing may be expressed by using the appropriate settings of a browser or other application. The enforcement of these requirements should be made more effective by way of enhanced powers granted to the relevant national authorities.
Read the full story here.