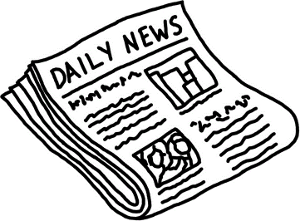 eCOGRA announced today in a press release that it has undergone a management buy-out. And, much to the relief of online players and online casino affiliates, the highest bidder was its very own management. Starting today, eCOGRA strengthens its independent status by no longer including software groups in its ownership structure. A UK-based organization, eCOGRA (eCommerce and Online Gaming Regulation and Assurance) is an industry leader as a supplier of advisory and compliance services in the areas of fair gaming, responsible casino operator practices, and online player protection.
Players and casino-affiliates alike have often questioned and challenged a "safe and fair" endorsement by an "unbiased" company that was founded and maintained by three major competing software platforms in the online gambling industry: Microgaming, 888, and Bwin. Now that the eCOGRA endorsement is under its own management, its rigorous standards can hold their own weight against any claims of favortism or bias.
Andrew Beveridge, CEO of eCOGRA, states that while eCOGRA's services and operational structure would remain largely unchanged, "the [online gambling] industry is maturing, and eCOGRA must be part of that evolving process." He later added, "The trend toward national or state regulatory regimes around the world is just one of the areas in which our professional services are increasingly in demand by companies and jurisdictions committed to ensuring that they are well prepared in all respects to meet the highest international standards."
We are all familiar with eCOGRA's Safe and Fair Seal, which has become a trustworthy symbol of casino operators committed to commendable standards of fair gaming, customer service practices, and general commercial conduct. It's no surprise that of the 145 websites currently achieving and maintaining eCOGRA's high standards, several of them are some of the most successful Tier One companies in the gaming industry.
The step toward independence is an important one, in particular due to the ever-changing nature of the online gambling industry. With the United States wrapped up in potential State and/or Federal online gaming legalization legislation, having a strong and unbiased regulatory presence already in place is vital to the protection of players rights and to those casinos who maintain fair practices. CEO of eCOGRA, Andrew Beveridge, states in the press release announcement, "Going forward eCOGRA intends to become a major force in helping shape new gaming regulations, offering specialised advice and assistance to existing and emerging jurisdictions and be at the forefront of establishing industry standards."
eCOGRA's website was quick to make the updates to its pages, adding the "independent" adjective wherever it could to its titles and text. While we appreciate the change of ownership in more ways than we can mention, the real proof of the pudding will be in how eCOGRA negotiates the future of the online gambling industry as its own flagship.
For more information about the eCOGRA Board of Directors and its future objectives, read the official press release that makes the announcement.