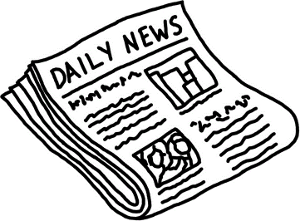 In an effort to revamp its affiliate program, CWC Affiliates has changed it's name to Affiliate Edge. More than just a cosmetic makeover, the new Affiliate Edge allows a more thorough evaluation of available statistics, from a live analysis of players and websites to a section completely dedicated to comprehensive marketing tools. As CWC Affiliates was already a leading affiliate program, the new Affiliate Edge aims to bring the same level of commitment to their valued affiliates, while providing a better layout and better tools with the aim of creating better affiliate profits.
And speaking of affiliate profits, in celebration of its revitalized image, Affiliate Edge is now offering new affiliates 50% commission on their first two months. Since Affiliate Edge offers a 2nd Tier Earnings program for affiliate referrals, now may be a good time to introduce other affiliate associates to Affiliate Edge's award winning program. Current affiliates can earn 5% of referred affiliate's commissions.
To properly mark the occasion, Affiliate Edge will be hosting the Friday night party at the Budapest Affiliate Conference with an open bar as well as several celebratory surprises that have yet to be revealed. More information can be obtained from the Budapest Affiliate Conference site.
Affiliate Edge offers provides access to six popular, US-friendly brands: Club World Casino, Aladdin's Gold Casino, Lucky Red Casino, Manhattan Slots, All Start Slots, and the new High Noon Casino. Affiliates Edge was recently awarded the Best Casino Affiliate Program 2010 at the iGB Awards.
No need to change your browser bookmarks yet; Affiliate Edge can be reached by both URLs, CWCAffiliates.com and AffiliateEdge.com.