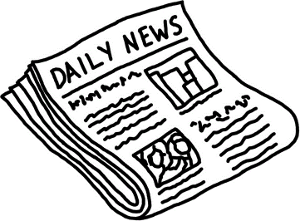 Press Release
CasinoRoom.com has now been incorporated into the world's leading online gaming affiliate program – PokerAffiliate.com. Affiliate partners can now recruit players to not only the leading poker sites PokerRoom.com, HoldemPoker.com, EuroPoker.com and eCardroom.com but also to the brand-new casino site, CasinoRoom.com.
As a special offer all affiliates with PokerAffiliate.com will earn 45% revenue share from casino games for the first two months, until the end of May.
During this time, players who sign up through affiliates will receive an amazing 100% up to $100 first deposit bonus.
The site offers a virtual casino experience with all the fun of traditional casino games including Roulette, Craps, Black Jack, Carribean Pirate Poker, Baccarat, etc. Players who already hold an account at the world's third largest poker site, PokerRoom.com, can now use the same player account to enjoy the games on CasinoRoom.com. Since the two sites are fully integrated, a single account can be used for poker and casino games. And this brings with it the opportunity for affiliates to increase their revenues as well as to attract new players.
Players at CasinoRoom.com are also offered free access to a range of revolutionary mobile games including Mobile Black Jack, Mobile Casino, and Mobile Fruit Slots. All of these games are available to play with real money meaning even more revenue streams for affiliates.
PokerAffiliate.com offers bi-weekly payments, and there is no need for affiliates to worry about whether their players win or lose in the casino games. When payments are made, affiliates who have a negative balance will have their account set to zero, independent of poker earnings.
As the online gaming industry continues to flourish, affiliates can reap the rewards by promoting PokerRoom.com and CasinoRoom.com and in doing so earn revenues from the same players over two sites. PokerAffiliate.com offers the chance to share in the earnings in one of the most lucrative industries in the world.
The success of online gaming shows no signs of abating, and with PokerAffiliate.com partners from the one program can reach the entire gaming audience, maximizing profits through promoting the leading sites in the industry.
For more information, please contact:
Edward Ihre
Director of Partners and Affiliations
Edward.Ihre@PokerAffiliate.com