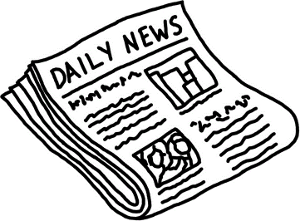 A recent article in the NY times shared how some in the hotel industry are looking to protect themselves from negative reviews on sites like Trip Advisor. Some hoteliers want Trip Advisor to censor the customer-fed reviews that are malicious in nature and those reviews that accuse the hotel's staff of legal issues, like discrimination and theft.
In a sense, being an affiliate is not unlike Trip Avisor; we review casinos, their games, their promotions, and we blacklist those casinos that don't respect the player or the people who tried to promote them. Could the online casinos and their owners fight back? Could they claim our reviews slander them?
Sure. But that may be as far as it goes.
As the ACLU website states in a response toward the verdict of Reno vs ACLU, "The government…can no more restrict a person's access to words or images on the Internet than it could be allowed to snatch a book out of a reader's hands in the library, or cover over a statue of a nude in a museum". We as affiliates should have the freedom to review or blacklist online casinos as we see fit, and we have the responsibility to our players to perform our designations honestly and fairly. In the case of the hotels, where there were hundreds of hotels looking to sue Trip Avisor for not blocking poor or "questionable" reviews from Trip Advisor, a few hotel owners, like HKHotels, made a goal of earning the top rankings for all of its NYC hotels. "For years, we have been completely obsessed," said Adele Gutman, of HKHotels. And not only are they listening, they've made more customer-friendly option and amenities that keeps business flourishing.
It isn't rocket science: customers talk the talk and companies should walk the walk. Whether it's a hotel in Manhattan or an casino on the Internet, if solid and fair practices are in place, everyone can walk away a winner. And, in most cases, even the "losers" are happy to walk back and try again.
Out of all the comments left by readers of the Trip Advisor vs Hotel article one theme was repeated over and over: it's less about what the reviews say, and more about how it motivates the hotel owners to improve their experience. As mentioned in the blog post where we declared the BeWinner program rogue, bad affiliate policies aren't good for anyone–they are bad for the affiliates, they can be bad for the players, and they certainly can be bad for business.
If programs, like BeWinners, were allowed to go unchecked and unpunished, the online gaming industry would be flooded with opportunistic pirates. (Think the term is harsh? Is there a gentler word for a band of people who take what they didn't earn, don't believe in code or contract, and try to swindle you into paying them when your players underperform? Eye-patches optional).
So, yes, engaging in forums like Affiliate Guard Dog, commenting on affiliate blogs like the Gambling Affiliates Union, and using affiliate resources like CAP and GPWA are not only extremely helpful to new and experienced affiliates alike, they are a responsible necessity. And it's not only about blacklisting (even if it is more dramatic). As those faithful Trip Advisor patrons know, not only can meaningful reviews show the worst of the worst, they also show the places that have separated themselves positively from the pack. And that's information everyone can benefit from.