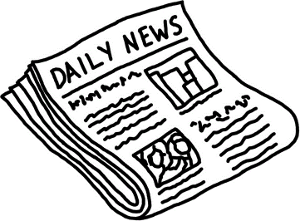 Million Mania is over!
So what is next?
Million Offer:
Having not quite reached full capacity the Million Mania went off with a Bang on Sunday 17th July. Banners will be changed over to our latest promotion very soon, in the meantime all Million related banners will be replaced with a default banner showing our other tournaments. Please remove any text that relates to the Million from your sites and emails.
Promotions:
To replace the Million offer, we have created a set of banners which rotate through our fantastic tournaments such as the Fort Knox $100,000 Jackpot and World Poker Tour tournaments and more! Login now to obtain the new banners.
Affiliate Only Freeroll:
This Thursday Betfred are running a themed freeroll for all our affiliates, the total amount up for grabs is $2000, which includes bounties on both bfmartyn and bfsam (your affiliate managers).
Bounty prizes are worth $200 for capturing bfmartyn and $100 for bfsam, all you need to do to get the bonus is take them out of the tournament. If you manage to knockout both the wanted men you get an extra $200 bonus, adding up to $500 in total.
Full details for this tournament can be found here, but hurry, we need to receive you entry by the end of the day on Wednesday 19th 23:59 to be guaranteed your place is this tournament. All you need to do is provide us with your Affiliate ID and your poker table Nickname.
Gaming Banners:
June saw the start of some exciting changes going on with the Betfred Affiliate program. First of all the Market Tools section was split up in order for you to find your required banners even quicker than before. Now each have their own category such as Poker, Casino, Sub Affiliate etc.
To improve our offerings, we have also provided a new set of banners showing our new gaming section which is sure to help boost your commissions. These are no download Flash games which have been added in the main tabs at the very top right hand side of the Betfred site called 'Games'.
More improvements will be added over the coming months so keep a close eye on the Betfred admin area for updates.
The Betfred Affiliate Team
Betfred.com
affiliates@betfred.com
http://www.betfred.com