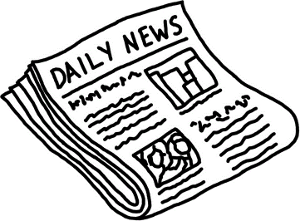 We would like to congratulate the winners of the Affiliate Series of Poker Amsterdam Winners. They all had a good time and are looking forward to the new Budapest location.
London, UK – June 8, 2009 - Company officials for iGaming Business, the biggest publisher of business information and events in the iGaming sector, are officially extending congratulations to the winners of the most recent Affiliate Series of Poker (ASOP), held in conjunction with the recent Amsterdam Affiliate Conference.
This year's ASOP winner was 'Chipeez', a member at CAP. The winner of the Affiliate Manager portion of the ASOP was Ondrej Tuma, affiliate manager for Slotland Affiliates.
These winners emerged at the top of the competition of 42 finalists, each qualified from the hundreds who entered the online qualifier tournaments. Each winner received $3,000 plus the winner's bracelet, made by the same company that creates the winner's bracelet for the Aussie Millions and with a value of approximately $6,000 all its own.
"Winning an ASOP tournament is all about the honors and bragging rights," stated ASOP winner and long-time CAP member affiliate Chipeez. "I'm really happy to be the first Dutch ASOP winner and the first winner at the AAC event. Even though it was an online tournament, there was enough competition to make it a great game! I'll definitely be back to defend the title, online or offline."
"When I talked to the last ASOP winner I told him we will meet at the next finals table and I will win," commented Mr. Tuma, the winner of the affiliate manager series. "This happened only partly because the ASOP was divided into two separate actions, for affiliates and for affiliate managers.
"Just before the break I did one bad call for 400 chips and was unlucky on river once so this dropped me to 1700 in chips," continued Tuma. "After the break I decided that now is the right time to play more aggressively and risk more."
This news of the most recent winners comes as company officials are announcing plans to make the next ASOP even bigger and more competitive than before, with prizes reaching as much as $20,000, including the coveted ASOP bracelet and a possible seat at the next WSOP main event. The next series is planned to take place during the Budapest Affiliate Conference, held from 10 to 13 September of 2009.
Congratulation to all the winners and we look forward to the next one! Good Luck to all, but most of all remember to have fun!