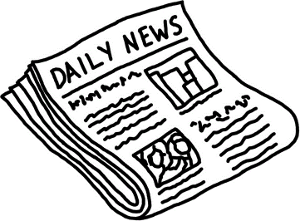 14-11-06
November 14, 2006 (London, UK) – The rumours were true! Coinciding with CAP Euro (www.capeuro.com) is the first ever Affiliate Series of Poker (www.asop.com), an event that at long last will find the best poker playing affiliate out there and the great thing is it costs you absolutely nothing.
The tournament itself is open to all approved CAP and GPWA affiliates registered to attend CAP Euro in London in January and with a prize fund totalling $10,000 plus free flight and accommodation at CAP spring break it is an event you cannot afford not to enter.
Commenting on the ASOP, Lou Fabiano founder of CAP said 'What better way to network with your fellow affiliates while playing poker AND winning some cash? Events like ASOP are what make our CAP events sexy and exciting, year after year. Thank you Jessica and Fran from Full Tilt Poker for your support in the first full-blown poker tournament for affiliates!'
Freeroll tournaments will initially run on ASOP sponsor sites (Full Tilt have already confirmed) whittling the number down to 36 players to fight it out for the huge prize fund and most importantly the European Championship ASOP bracelet at CAP Euro within the expo area in front of your colleagues and peers.
Whether you are card shark or a minnow there is no excuse not to take part in this event – You have seen the stars on TV, now it's your turn to be the winner, and let our community know you are the best, or just dam lucky!
Remember this event wouldn't happen if we didn't get sponsorship so a big thank you to Full Tilt Poker for taking one of the two sponsorship packages, and as soon as we get the second sponsor, we will let you know.
See you at the tables!
ENDS
About CAP Euro
CAP Euro is a three-day event organized by iGaming Business and CasinoAffiliatePrograms.com specifically designed to bring together the top affiliate minds in the internet gaming industry through intense networking and education. The event takes place directly after ICE on the 26th – 28th January 2007 – Further information can be found at www.capeuro.com
About ASOP
The Affiliate Series of Poker is a series of tournaments for approved affiliates attending CAP events – They are strictly not open to the public and cost nothing to enter. The ASOP is out there to make champions!
Thank you Full Tilt Poker
As the world;s fastest-growing and 2nd largest online poker site, Full Tilt Poker is the only place to go if you're serious about growing your affiliate business. Full Tilt Poker's Affiliate Program provides comprehensive tools,reports, and online and offline marketing materials such as online banners, graphics and printed materials designed to help you attract, convert and retain more players than any other competitive online poker site.