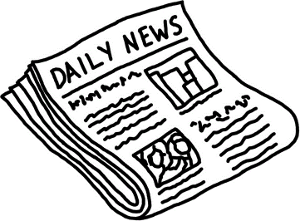 Illinois' House Bill 3659, known by its more marketable name, "The Mainstreet Fairness Bill", has was signed into action last week by Governor Pat Quinn. As stated in a press release from the Illoiness Government News Network (IGNN), this particular bill, "will require all online retailers who contract with an "affiliate" in Illinois to collect sales tax on customer purchases and remit it to the Illinois Department of Revenue (IDOR)."
The press release also stated that the state Illinois currently collects sales tax revenue from over 20,000 brick-and-mortar retailers in the state, including their online and catalog sales. The "Mainstreet Fairness Bill" is aimed at online retailers who have online affiliate sellers within the state. In a word: Amazon.com.
As a response, Amazon pulled the plug on its affiliate program in Illinois, leaving its 9,000 affiliates to seek other online retailers to promote their wares. As Casino Affiliate Programs (CAP) reported, this isn't the first, or perhaps the last, time this has happened. Amazon responded the same way by severing ties with affiliates in Colorado, Rhode Island, and North Carolina when similar internet taxation laws passed. And, just as with the online gambling bill, federal lawmakers have pushed internet taxation law down to the states to individually regulate.
A recent blog post at Wired.com, Amazon Spars with States over Taxes, had similar news, adding the question of whether or not the bill would have the stimulating effect as it was intended. While the bill would require Amazon to collect and remit sales taxes in order to "level the playing field and protect jobs for Illinois brick-and-mortar businesses", it also puts the states' hardworking online affiliate industry in a rather tight spot, and certainly fails to move forward the compaign goal of making the state more tech-friendly.
Amazon sent California senator George Runner a letter last month, letting the state know the official Amazon Position on Sales Tax Nexus Bills.
Just like land-based casinos wage war against online gambling, brick-and-mortar retailers will continue to battle it out with online retailers. Whether it's about fairness or entrepreneurism will all depend on what the individual states decide and who is left standing at the end of the day. We can only hope the majority of the States are more forward thinking.