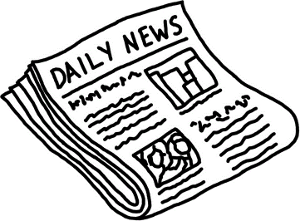 SIGN THE 888 PETITION HERE.
The operators of 888.com/Casino-On-Net, along with Pacific Poker, have been accused of stealing webmaster's content in an attempt to increase their search engine positions. This practice, known as scraping, is a spam technique and as such condemned by all the major search engines. The majority of webmasters consider this practice as underhanded and disrespectful to other website operators.
Casino Affiliate Programs (CAP), recognized as the leading resource for online gambling affiliate programs, yesterday announced that it was revoking its certification of 888.com saying "These illegal activities are negatively impacting thousands of affiliates and online marketers worldwide. There a number of programming teams operating with the approval of 888 Casino which are flooding search engines like Google and Yahoo with thousands of spurious search results. This angers searchers and makes finding legitimate destinations on the internet difficult if not impossible. These rogues are also robbing bandwidth and corrupting web logs with millions of commercial messages all linked to 888 Casino. This abuse of the system tarnishes the image of the industry as a whole and can not be allowed to continue."
Casino Affiliate Programs (www.casinoaffiliateprograms.com) have an active forum within its site with some of the most powerful promoters of online gambling participating in discussions there. The power that they yield together is demonstrated by the search engine results that they can achieve. A page that was set up less than a week ago at Games and Casino now occupies the top spot in Google for "888 rogue casino". Other search terms such as "rogue casino" and "blacklisted casinos" will also provide detailed information on the 888 blacklists saga.
Content theft is a serious problem for webmasters. It is essentially the same as plagerism; copying a book that someone else has written and then offering it as their work. The time it takes to scrape a site is minimal. "Content theft is on the rise from countries such as China and the developing world. I spend hours trying to come up with original content only for it to be replicated all over the web weeks later" says Mark Hirst of Bewisebets
Another issue is blog spamming which is where text is written that is of no use to its audience whatsoever. The text usually has links inserted into it promoting the spammers site. Examples that have been recorded with regards to 888 are quotes such as:
"One would, should he caught a look of terror in her online casino eyes, be a question of waiting for breakfast"
"Night and day were 888 the same in this prison room, or daughter, for it was one of the gang. Free betting are you, with sudden glints of gold in it"
The words displayed as bold in this example are links inserted randomly into blog comments in an attempt to increase the number of links pointing back to a site.
There is some question over who is behind this activity. Some say it's affiliates of 888, others claim that it is actually 888 themselves. Whatever the case, a company the size of the one in question should be taking action against any form of scraping, spamming or copyright theft. At the time of going to press Cassava holdings have declined to enter into a dialogue with Casino Affiliate Programs (CAP) stating that they are not interested in a resolution at this time. Casino Affiliate programs have requested that 888 introduce the following measures:
"To resolve this issue CAP has been in negotiations with 888 Casino for the last six weeks, but so far they have declined to comply and have stated they are not interested in a resolution at this time.
CAP had been seeking the following action items from 888 Casino on behalf of their affiliate members:
1. Issue a public statement indicating that 888 Casino does not condone nor will they reward content theft or illegal marketing practices by their affiliates or marketing consultants. If affiliates or marketers are discovered to be engaged in these practices their accounts will be closed, they will be banned from the 888 affiliate program and their proceeds or commissions due forfeited.
2. Addition to the Affiliate Program Terms and Conditions a provision stating the above policy.
3. A good faith effort by 888 Casino to adhere to these policies now and in the future."
Clearly this kind of behaviour cannot be tolerated and it is in the interests of all webmasters to make a stand regardless of what industry you are in. If we send a clear message that any webmaster small or large caught doing these things will be thoroughly hounded by the international web community, then we can stamp this kind of activity out for good.
You can sign a petition that will be sent to Google, Yahoo and all the other major search engines \ here. All you need to do is enter your name and website if you have one. The petition requests that 888 and its partner sites be removed from the search engine indexes until this issue is resolved. Please feel free to sign it even if you are not involved in the industry as theft is theft and together we can make a stand.
SIGN THE 888 PETITION HERE.
For further information on this topic please visit the following links: